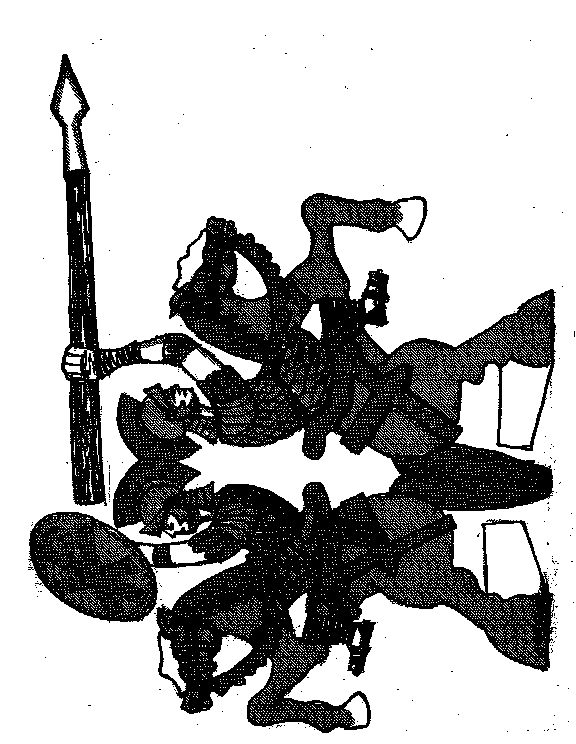 Now you can recreate the classic victory of good over evil with two sheets of paper. First print out these two images.

St. George

The Dragon

First cut out and fold together St. George at the helmet crest and horse tail. Put loops of tape inside his head and torso and the horse's head. Fasten together. Put a "V" fold down the length of his spear. Put curve into shield. Fold arms at shoulders, elbows, and wrists to make a realistic pose. Curve horse's forelegs back. Fold leg flaps in at right angels to hoofs. Stand charger up on rear legs and overlap leg flaps. Fasten with tape, glue, or staples. Fork horse's ears apart. The Dragon: Cut out figure. put tape loops or glue in head and top 1/2 of neck. Curve wings back. Fold feet up at elbows and knees. Fork neck scales out to support head facing up. Wrap tail around legs and tail of horse. Snarl at St. George's spearpoint!

Created by Phil Heiple. Copyright 1997 Boa Boy Productions. No part of this can reproduced or reprinted without permission.